Overview
In the last module we soldered all of the surface mount components. Now we'll be soldering the pins to allow it to attach to other badges.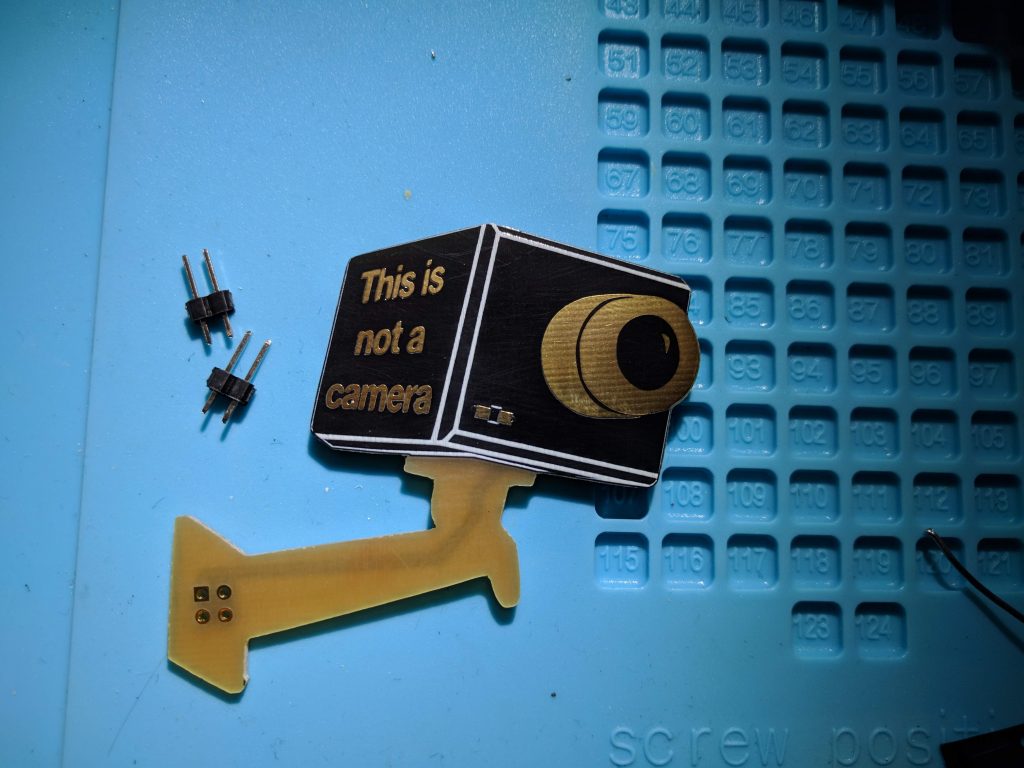 Fit the pins into the hole before flipping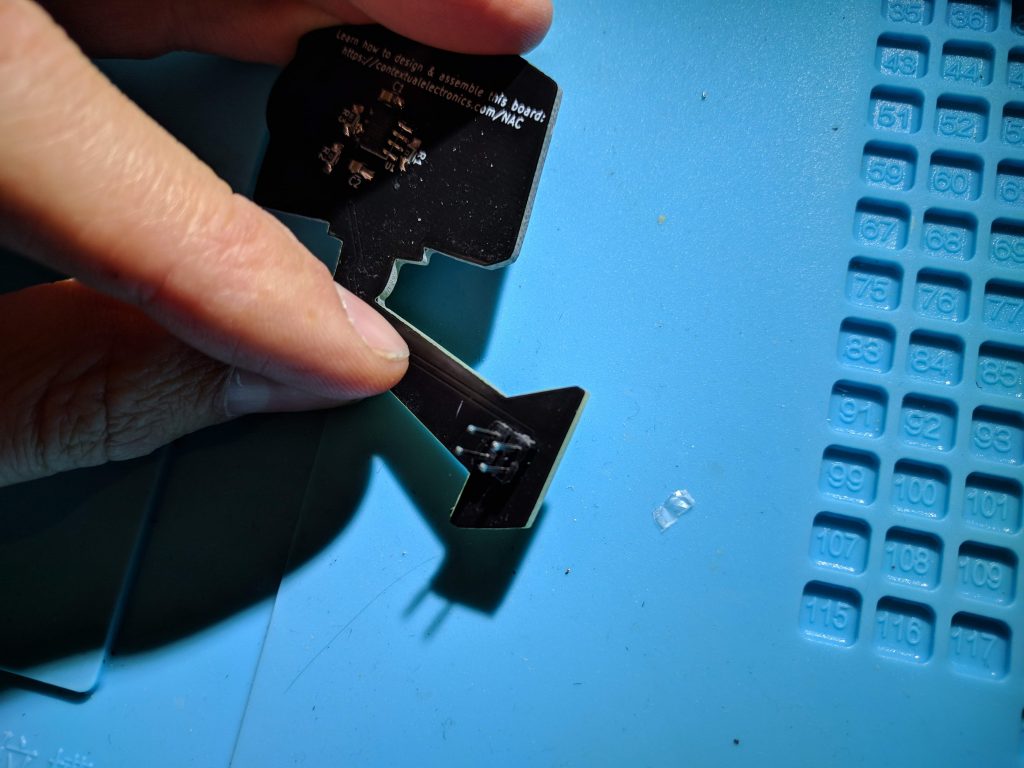 Flip and use gravity and the table to hold the pins in place. Try to keep them flush to the pcb.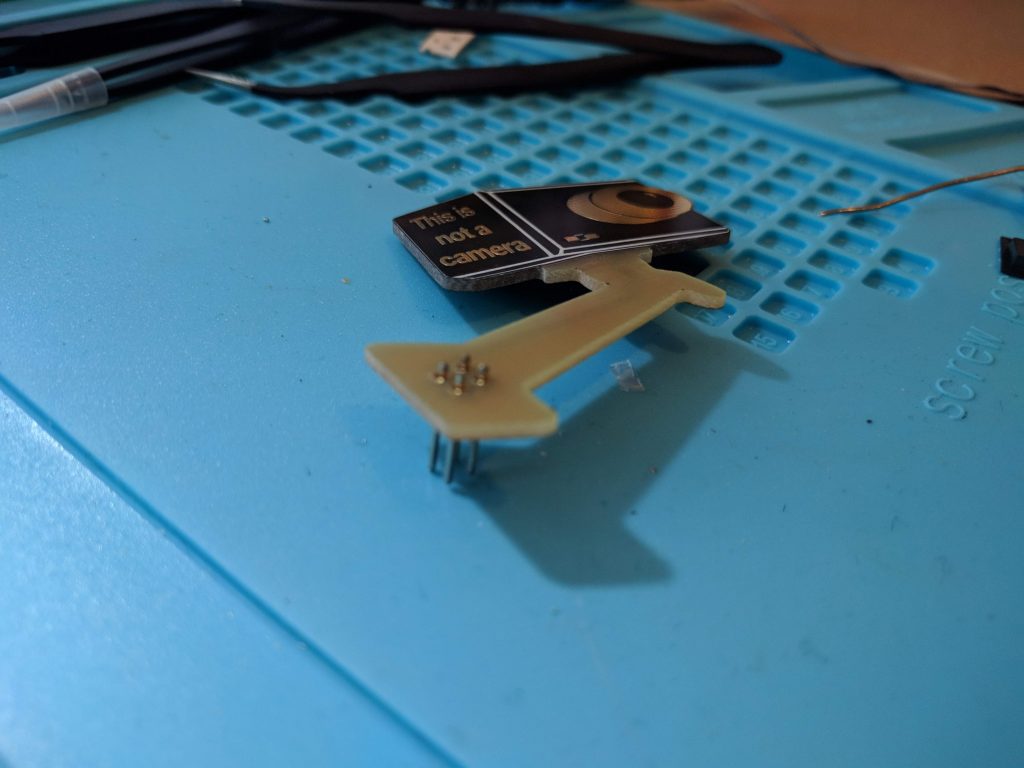 Apply solder to the through hole pins